Let us help decorate Your Fall!
Pumpkin and Squash are back! Current availability in Madison, Wisconsin throughout the season!
Please contact: originelsewheredesigns@gmail.com to place an order.
Floral deliveries are currently on pause in LA but there will be limited deliveries available throughout the year, so be sure to check back soon!
Till then, let's discuss events well, anywhere! 
Custom. Seasonal. Themed.
Origin Elsewhere Designs offers a variety of floral design services, including events anywhere and elsewhere! By combining originality in its floral designs with thoughtful customer care, Origin Elsewhere Designs produces unforgettable floral moments within an impactful, enhanced, and memorable experience.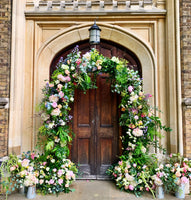 Our Story
Origin Elsewhere Designs was established in 2019 by Tayah Howard, who originates from well, elsewhere! What started as a hobby of helping friends by providing the flowers and styling for their special days, turned into a true love affair with flowers and an opportunity to pursue a new career. With training completed at London's Covent Garden Academy of Flowers combined with experience in production, coordination, and creative roles, Tayah has a passion for advancing innovative ideas from development to completion. She seeks originality in all creations and takes major inspiration from the world and all the wonder that comes from other places.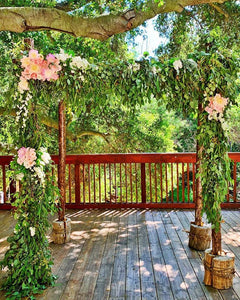 EVENT, PRODUCTION AND EDITORIAL FLORALS
For film and photography shoots, weddings, corporate- including holiday decorations, bachelorette, baby showers and all your party needs! 
Oh yes!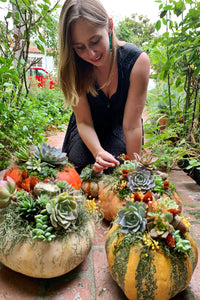 WORKSHOPS
Love a craft night? Let's discuss  a workshop!
                      Los Angeles Area         
Yes Please!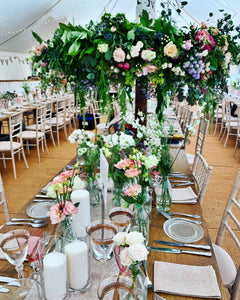 STYLING AND EVENT CONSULTING
Need extra support? No sweat, we've got you covered! We offer planning services and day of coordination.
Oh yea!
"Yet another beautiful arrangement, you kill it every time. Thank you, Thank you, Thank you."

Floral Client
"People love the decorations. One thing I've heard time and time again is the scent from the tree. People that come in say it smells like Christmas in the lobby".

Director of Facilities, Game Show Network
"You really 'WOW'D' us with the party you planned for Kim's 40th. I'd like to talk to you about helping us plan a 'Route 66' themed party". 

Guest and Event Client